Incredible Performance for Great HFR Gaming Experiences

Built using the TSMC N5 production process, the Dimensity 8100 Ultra upgrades gaming with
a super-fast octa-core CPU, and the latest Arm Mali-G610 graphics engine.

Gamers will experience smooth and fast frame rates in top titles while also enjoying up to
20% power savings over alternative competitor chips, allowing the pay to go on and on!

● Super Cores - 4x Arm Cortex-A78 2.85GHz

● Arm Mali G610 MC6 GPU

● UFS 3.1 storage and quad-channel LPDDR5

● Efficiency Cores - 4x Arm Cortex- A55

In Game, Every Millisecond Matters

Giving gamers a comprehensive suite of
gaming-related optimizations to ensure every
millisecond matters. This new 5th generation
features exclusive AI-VRS and MediaTek Intelligent
Display Sync 2.0, upgrading 5G and Wi-Fi networking,
plus the lowest latency Bluetooth earbud
connections and much more.

Fastest, Clearest HDR Photos & Video in Any Situation

Using the MediaTek Imagiq 780 ISP, photo bugs can enjoy the benefits of our latest HDR,
AI-based noise reduction and anti-blur techniques that bring out clear images and enhanced
details, even in extreme low-light pictures and videography

● Most powerful 5Gpixel/s ISP in its class

Dual Wield Your Cameras

Ideal for sharing live experiences with friends, family,
or fans, and vlogs – capture HDR video on two
cameras simultaneously, whether front and rear at
the same time, or using two different lenses to
capture unique views on the same subject.

● HDR capture with three separate exposures per
frame of video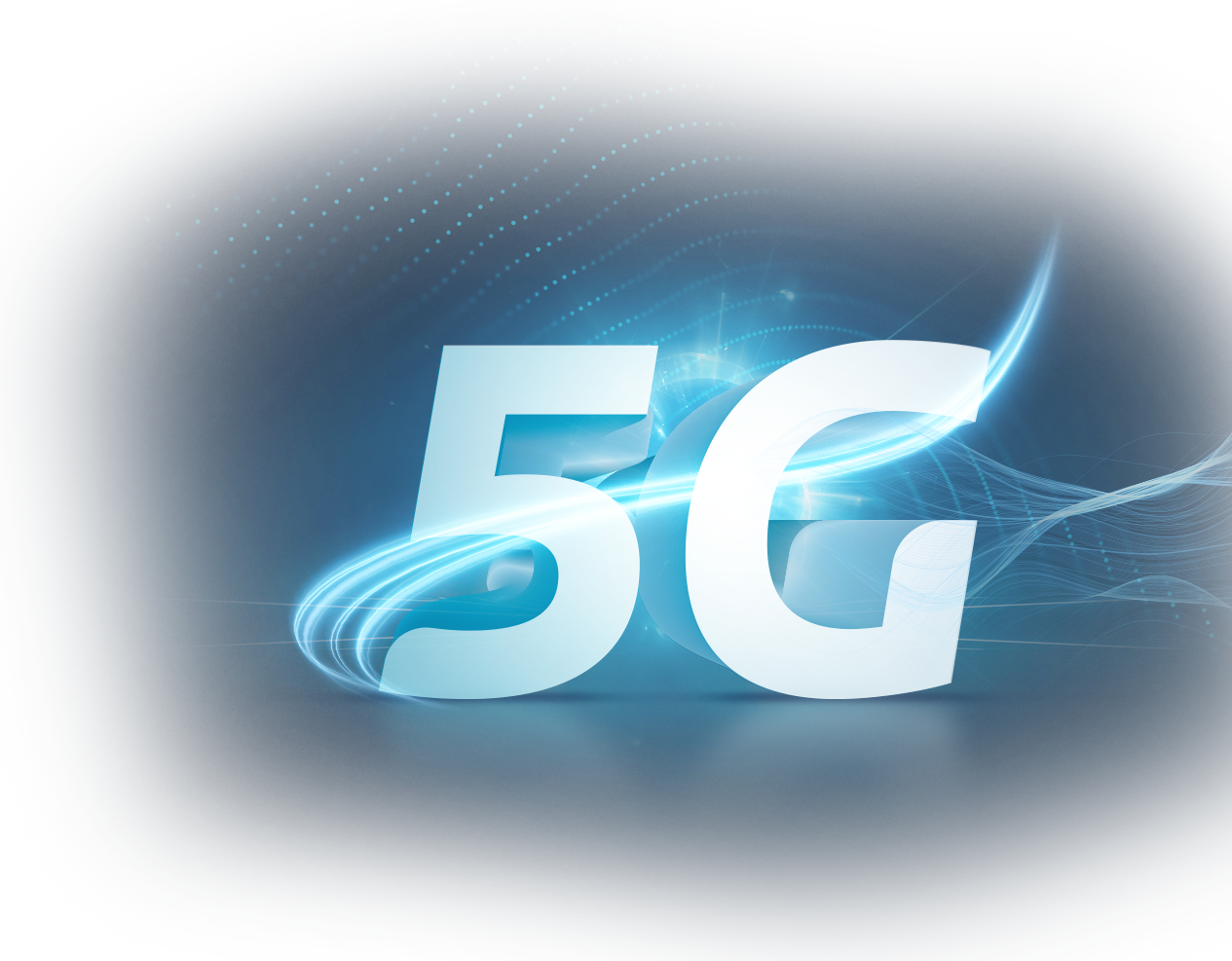 Unmatched 5G Technologies
Unmatched 5G technologies from the most advanced
smartphone modem that's built directly into the chip.
Connect further, faster and with better power efficiency,
so you can leave 5G on all day, every day.
MediaTek 5G UltraSave 2.0 power-saving enhancement
suite
2CC Carrier Aggregation (200MHz)
5G+5G Dual SIM Dual Standby - 5G/4G + 5G/4G
connections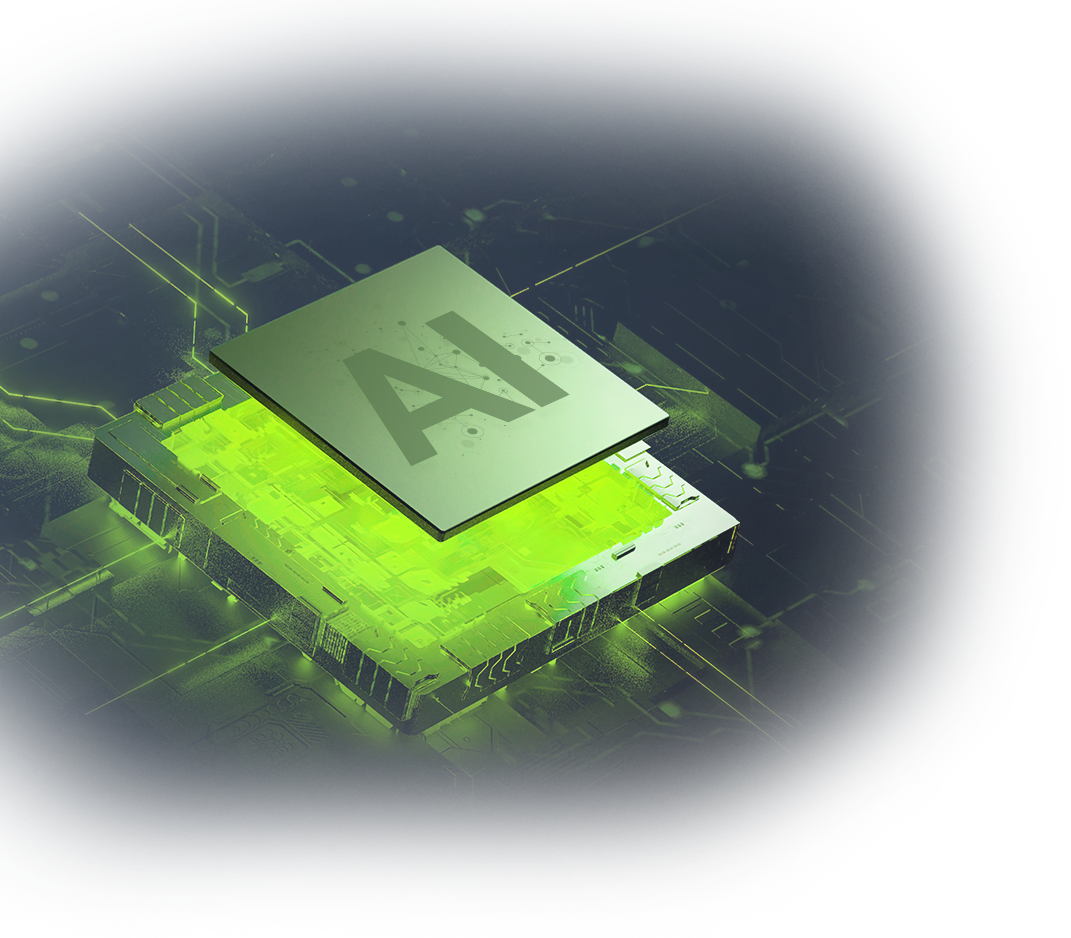 Massive Speed Boosts for Truly
Next-gen AI Performance
MediaTek APU 580 has received a complete end-to-end
design upgrade that maximises AI performance efficiency
at every pipeline step while also boosting performance,
unlocking vast new opportunities for device makers to
provide fresh experiences with cameras, video playback,
and next-gen AI-driven apps.
2.75X speed boost over previous generation Dimensity
Faster, Bigger HDR Displays that Always Impress
25% speed upgrade over previous generation chips means the Dimensity 8100 Ultra always
gives an impressive display that's tempting to touch. Enjoy videos with the latest HDR and
streaming technologies for incredible cinematic experiences.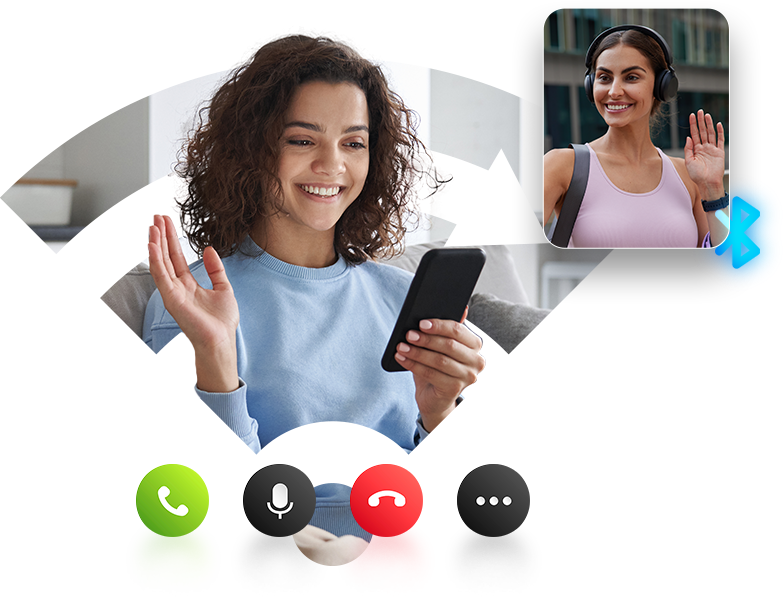 The Latest Connectivity
We've added the latest Wi-Fi 6E while also making sure it works flawlessly when you're using Bluetooth earbuds to ensure network connections deliver excellent speeds and are always reliable.
Bluetooth 5.3
New Wi-Fi/Bluetooth hybrid coexistence design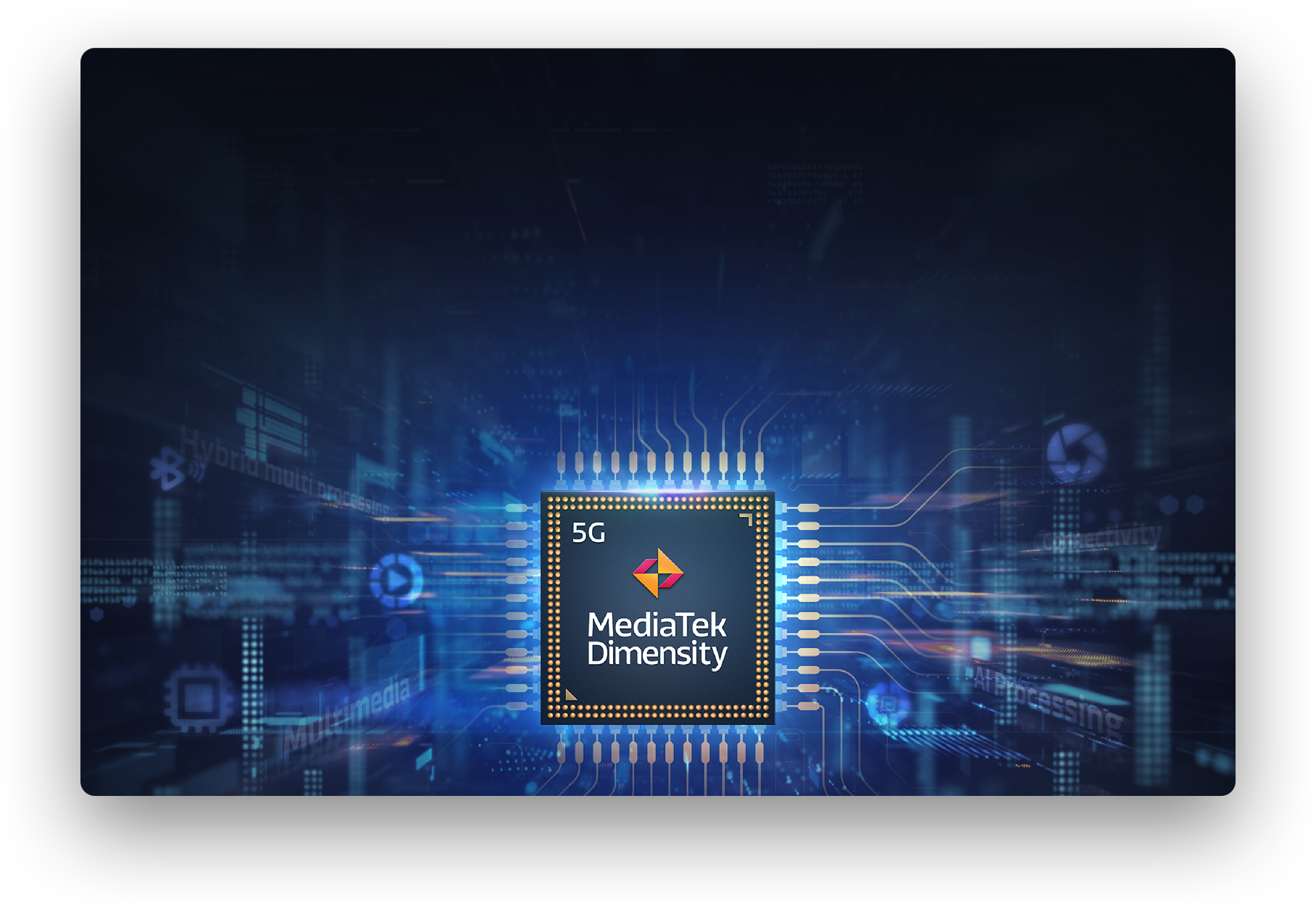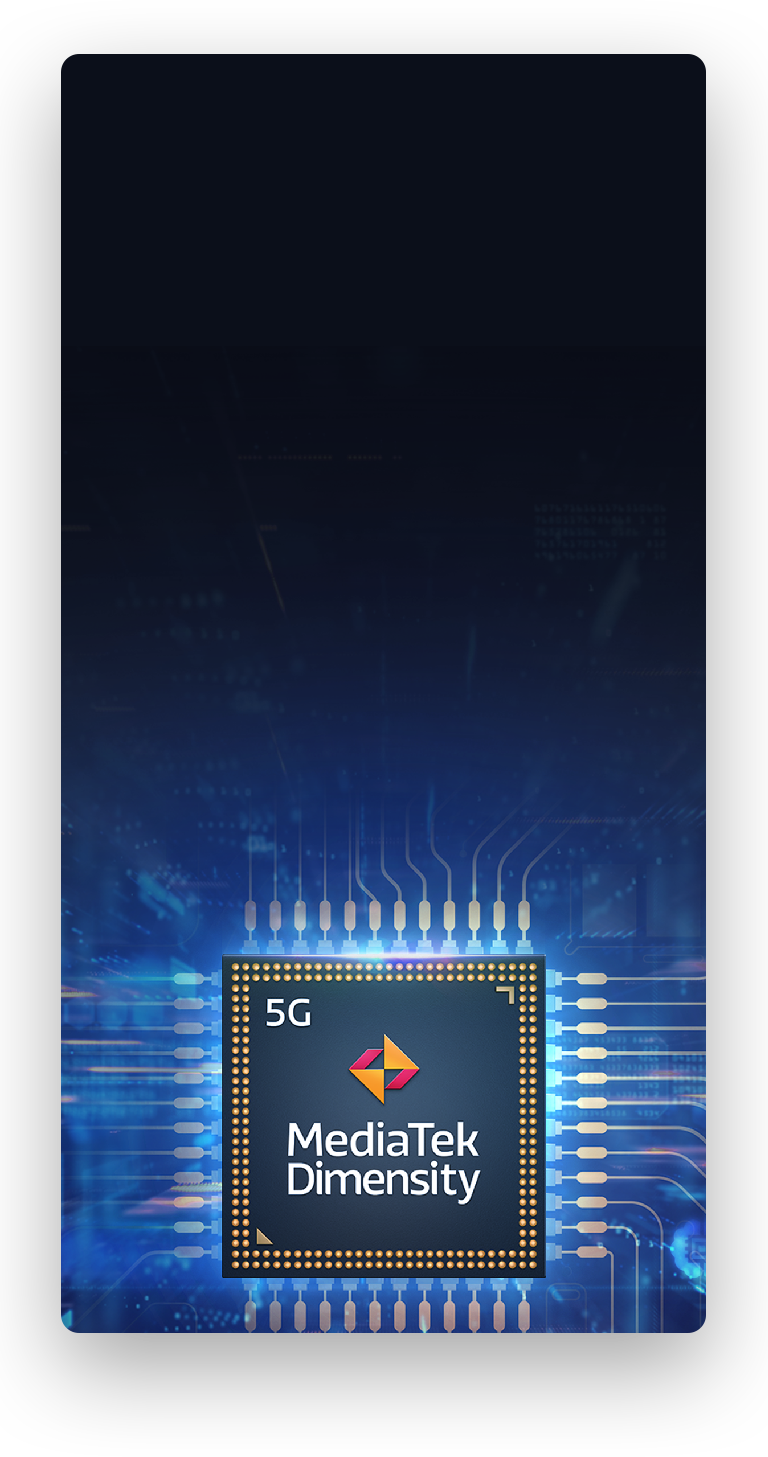 5G Open Resource Architecture
Creating outstanding, flagship and premium 5G smartphones means standing out. Consumers demand
unique experiences and features that are tailored to their lifestyle. That's why MediaTek designed the
Dimensity 5G Open Resource Architecture; a collaboration between MediaTek and the world's biggest
smartphone device makers to unleash new, more customized consumer experiences, so device makers
can differentiate and make their incredible 5G smartphones stand out.

The Biggest Brands Choose MediaTek
to Power Everyday Life
Our chips and technology keep all your gadgets connected at home, at work and on the go.
Whether it's the Chromebook on your lap. The router in your home.
The earbuds you listen to. The TV you watch.
The gaming controller in your hands. Or the voice assistant you talk to . . .
It's likely powered by MediaTek.
LEARN MORE