Display
MediaTek makes intelligent platforms for a wide range of consumer products, most of which include displays – whether small through large – as the experience portal and primary interface. This expertise has allowed us to create unique technologies that make entertainment experiences truly stand-out. Our latest innovations make use of our powerful in-chip AI hardware to make use of even extreme resolutions more efficiently, allowing TVs to truly become the center of the smart home or office.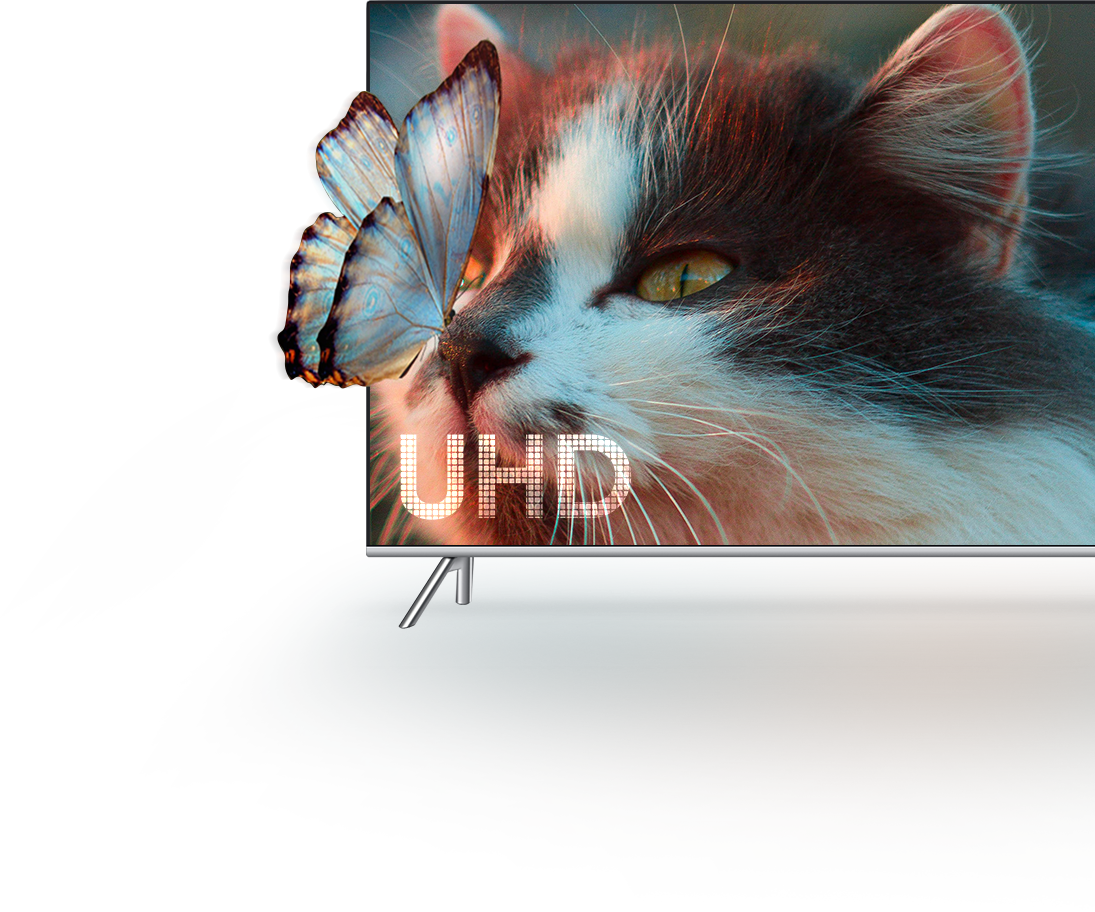 8K with Refresh Rate up to 120Hz
Designed to be the center of the modern smart home, MediaTek is leading the new generation of 8K TVs with the most powerful and intelligent series of all-in-one chips that support up to 8KTVs with fast 120Hz refresh rates, global HDR standards, powerful AI-based display and audio enhancements, and the fastest wireless internet connectivity.
Intelligent View
MediaTek can put the extra-large resolution of an 8K TV to extra use by dividing it up into multiple views in one, showcasing a 'display wall' of content from many sources in a single display. At home, this novel technology allows users to, for example, stream multiple angles of a favorite sporting event at the same time or watch their favorite shows while also video calling with friends and family to share the moment. In the office, it can enhance meeting rooms and conferences with effective space for virtual attendees, or, placed in a foyer it can showcase company stock prices, live news feeds, plus the latest products and corporate information; all easy to manage.
MediaTek MiraVision
MediaTek MiraVision is a suite of display-enhancing technologies that work actively behind the scenes to create the best viewing experience through intelligently adjusted picture attributes such as hue, saturation, brightness, sharpness and color space control.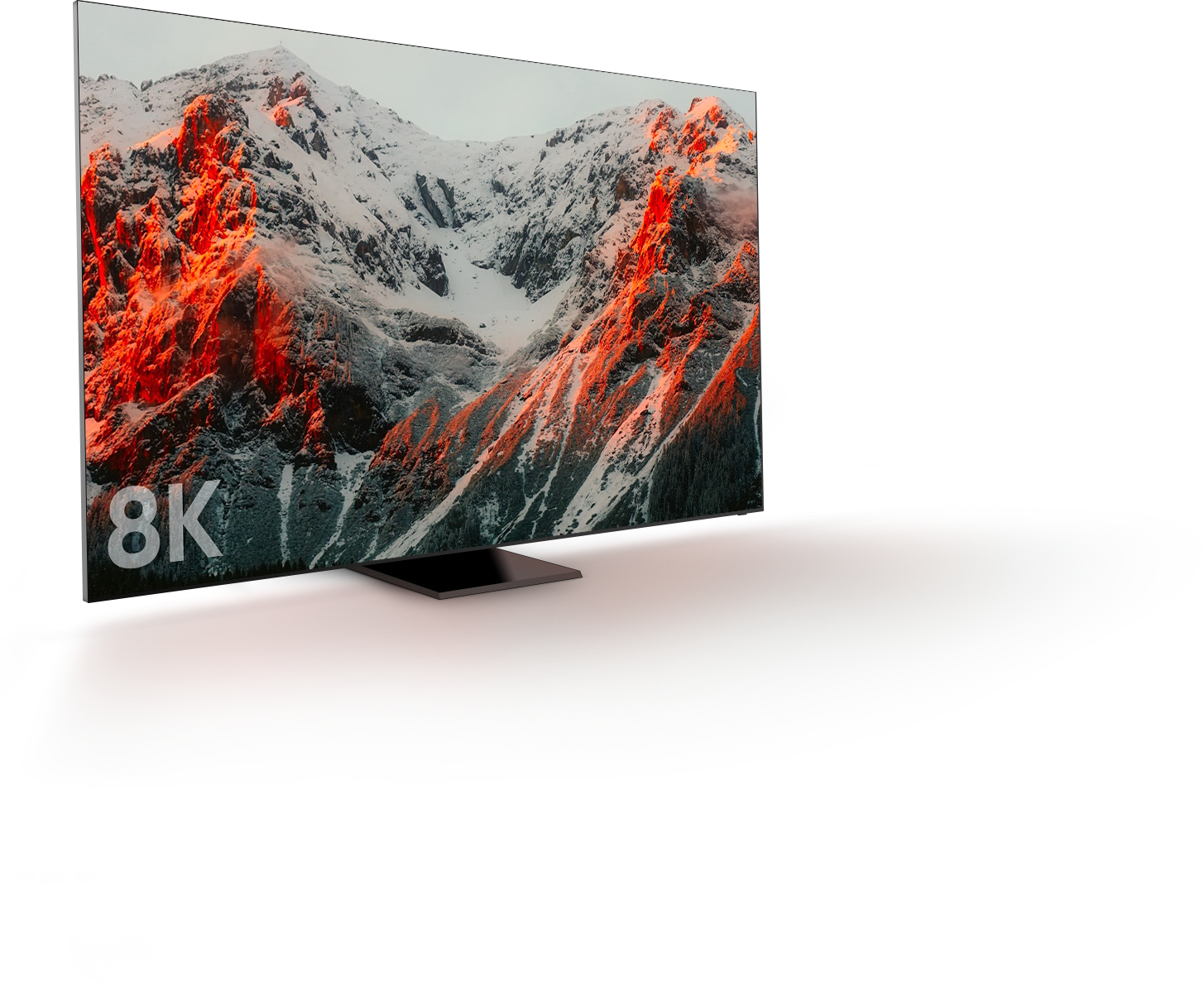 Global HDR with Full Array Local Dimming
HDR technologies mean movie fans can enjoy great cinematic entertainment at home. MediaTek enables a full stack of global HDR standards on both advanced OLED displays and LCD displays backed by mini-LED arrays and thousands of local dimming zones.
Integrated MEMC
Because video content frame-rates often mismatch display refresh rates, a motion estimation and compensation engine (MEMC) is designed to eliminated judder and provide a fluid viewing experience. MediaTek has over a decade of expertise developing MEMC technologies; fully integrated into our single-chip TV solutions, it ensures ultra-efficient, reliable and high-quality results. Affirming our industry-leading status, we're first to launch a flagship 8KTV SoC with an integrated MEMC capable of processing 8K content at 120Hz.
Audio
As the world's #1 chipset maker for voice assistant devices (VADs), our chips can already be found inside hundreds of millions of smart home products that offer natural language capability from their highly capable and efficient in-device AI processing. Added into smart TVs, this technology goes beyond the traditional remote control and give new, accessible ways of interacting, even in a crowded room.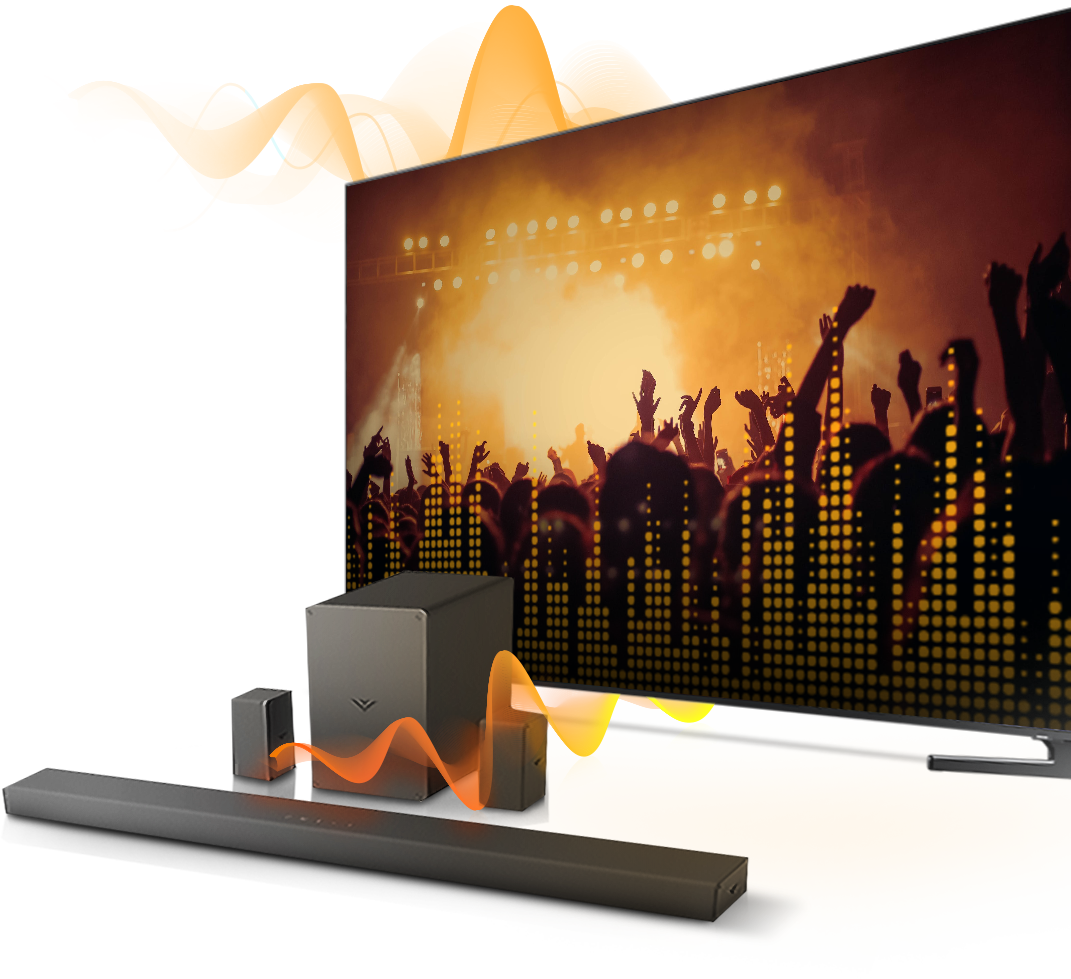 Voice Assistants
MediaTek AI voice technologies, voice isolation and ultra-efficient designs allow brands to integrate voice assistants directly into their smart TVs, allowing users to directly control their TV and enabling other home lot integration.
Voice Clarity
MediaTek AI voice technologies can isolate voices in media streams and bring them to the forefront, making it easier to hear the dialogue among the action in movies, TV, and even video calls.
ΑI
We've developed our own advanced AI processor technologies and software platforms that has enabled us to create an impressive new range of visual and audio technologies that work flawlessly behind the scenes, ensuring the best entertainment experiences, regardless of the content being watched. Our extensive technology integration expertise allows us to put our powerful AI processors directly into our TV chips, enabling them to work far more effectively and power efficiently than other multi-chip solutions.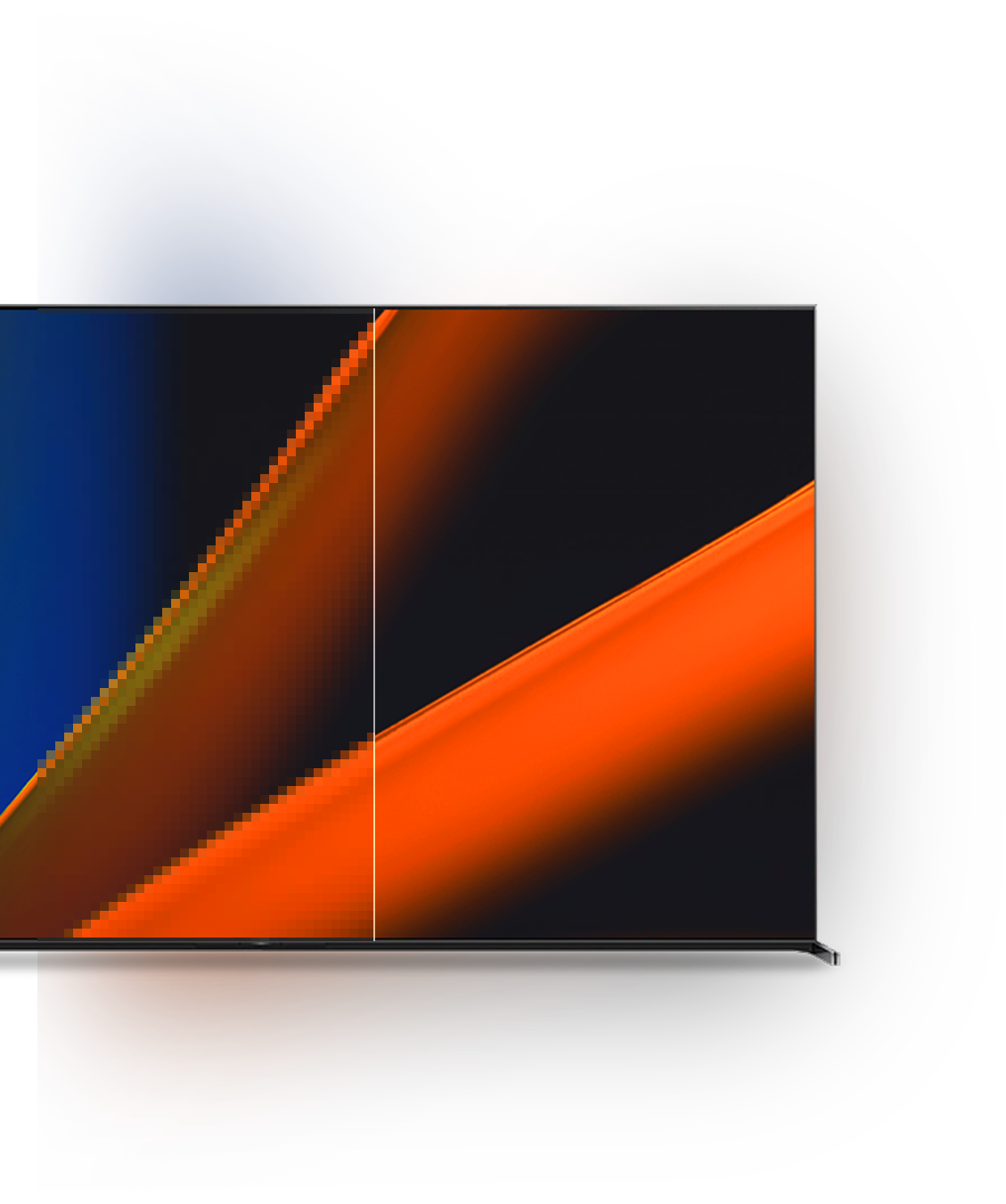 AI Super Resolution
Whether it's live TV, online streams, or via disc-based media, MediaTek AI Super Resolution (AI-SR) upgrades any lower resolution content to the display's native resolution in real-time, alleviating issues such as blocky, pixelated images associated with traditional upscaling techniques.
Based on content stream indicators, MediaTek AI-SR optimizes image parameters such as sharpness and color, while also minimizing jaggy elements and performing noise reduction. By integrating the AI processor into the SoC, MediaTek single-chip TV platforms are extremely power efficient and assure AI-enhancements in real-time without dropped frames.
AI Vision
MediaTek's AI Vision delivers the best experiences for viewers by enhancing camera capabilities, object and voice tracking, resolution quality and background privacy. Whether you're on a video call with colleagues, taking a virtual workout class or catching up with family, you can expect a high quality video experience that looks sharp and makes you feel like you're in the same room.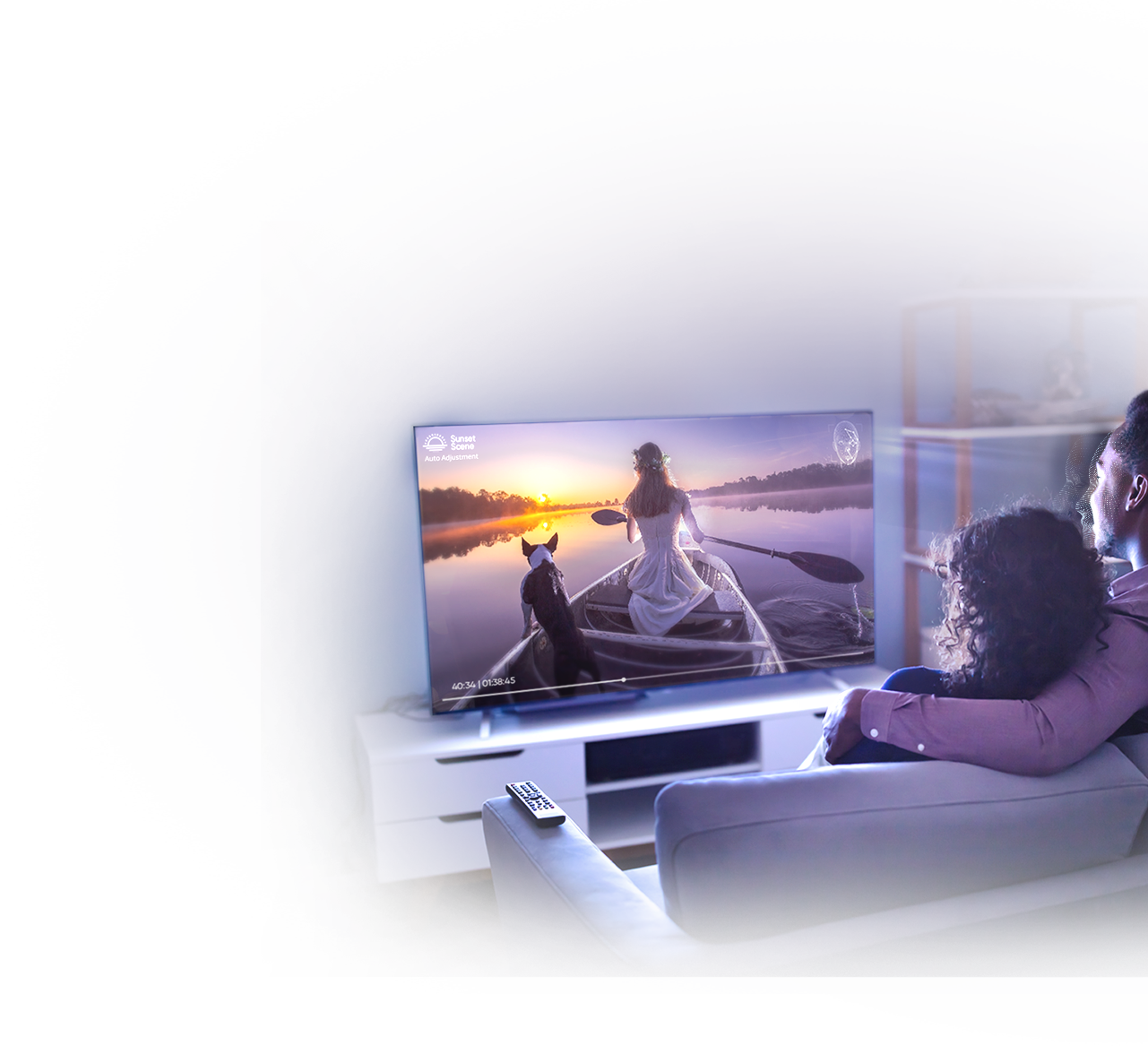 AI Picture Quality (AI-PQ)
MediaTek AI Picture Quality (AI-PQ) performs real-time facial and scene recognition on the content being watched, automatically fine-tuning the picture quality parameters such as color saturation, brightness, sharpness, and noise reduction.
MediaTek's extremely powerful TV chips allow AI-PQ to work with M-View* to independently optimize the image quality on all screens at once. This means that regardless of the content being shown in each screen, viewers will always be watching the best visual experience.
AI Audio Quality (AI-AQ)
MediaTek does multi-media best. Through our cutting-edge AI Audio Quality (AI-AQ) technology, we're enhancing your entertainment experience. With advanced Audio Sound Mode and AI Audio Scene Detection capabilities, AI-AQ is improving audio quality in real time, so when you're streaming your favorite movie, watching a concert or cheering on your favorite team, you don't miss one word or sound.
Broadcasting
We are one of the few companies that offers a comprehensive global platform for receiving OTA broadcasts, OTT services and web streaming, allowing brands to focus on creating stunning products that are ready for global markets.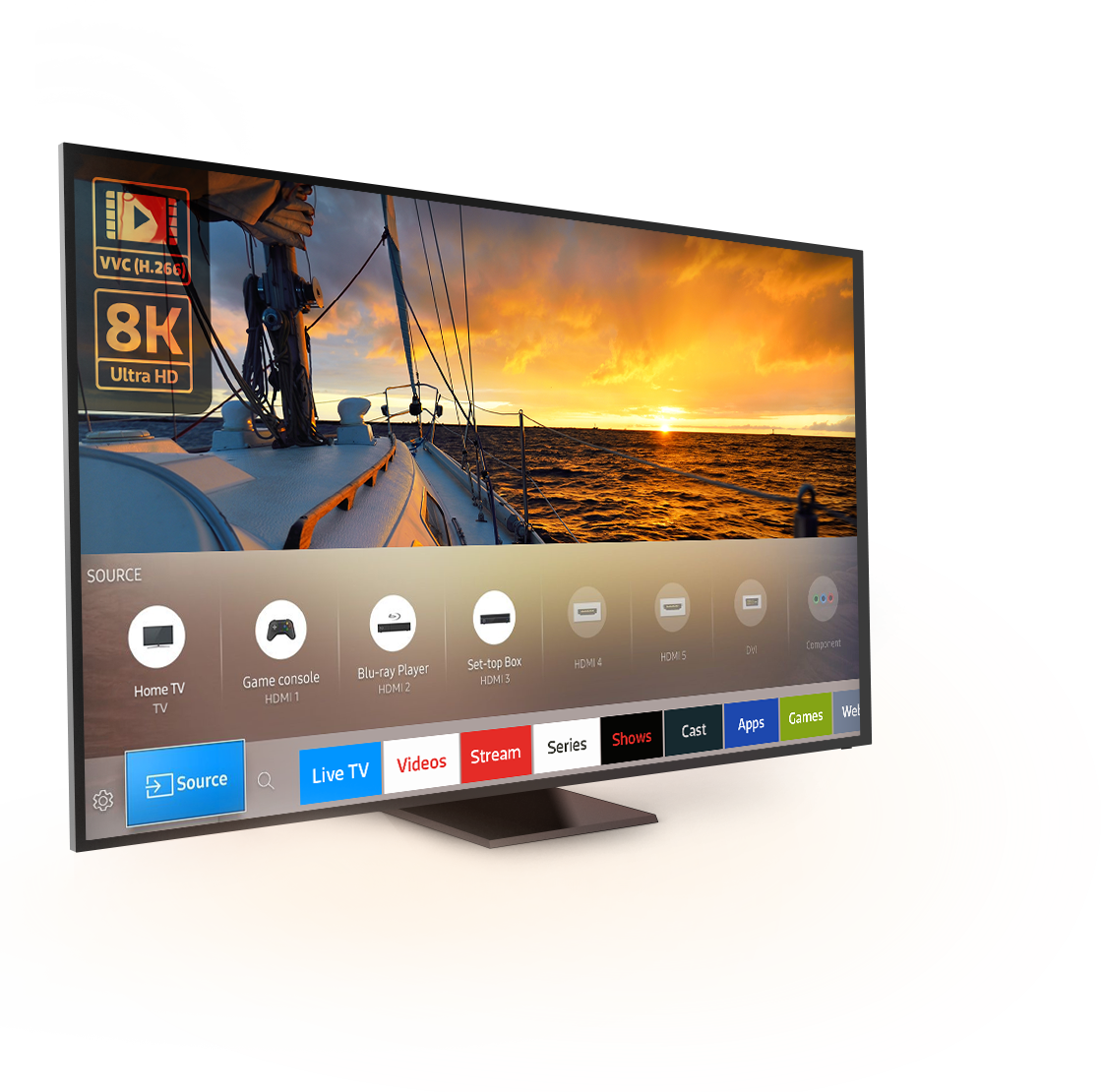 Web Streaming
In addition to supporting video decoding of commonly used HEVC, VP9 and AVS3 standards, MediaTek is the first to offer the very latest WC (h.266) decoding support and provides new AVI decoding now required by global 4K/8K online streaming services.
MediaTek bakes its video decoding capabilities into the chip via specialized, hardware-based engines that ensure exceptional power efficiency and performance reliability to avoid dropped frames.
Global Demod
MediaTek leads the industry with the most comprehensive global demod hardware built-in, including the latest ATSC 3.0 in North America, plus DVB, DTMB and ISDBT support. This comprehensive coverage allows brands to focus their energies on a single, optimized platform for global markets.
Connectivity
We lead the industry in connectivity enablement and work with global brands to ensure the content and experiences users want is ready to go. Our recent achievements include collaborating to create the world's first Wi-Fi 6 and Wi-Fi 6E-enabled 8K TVs.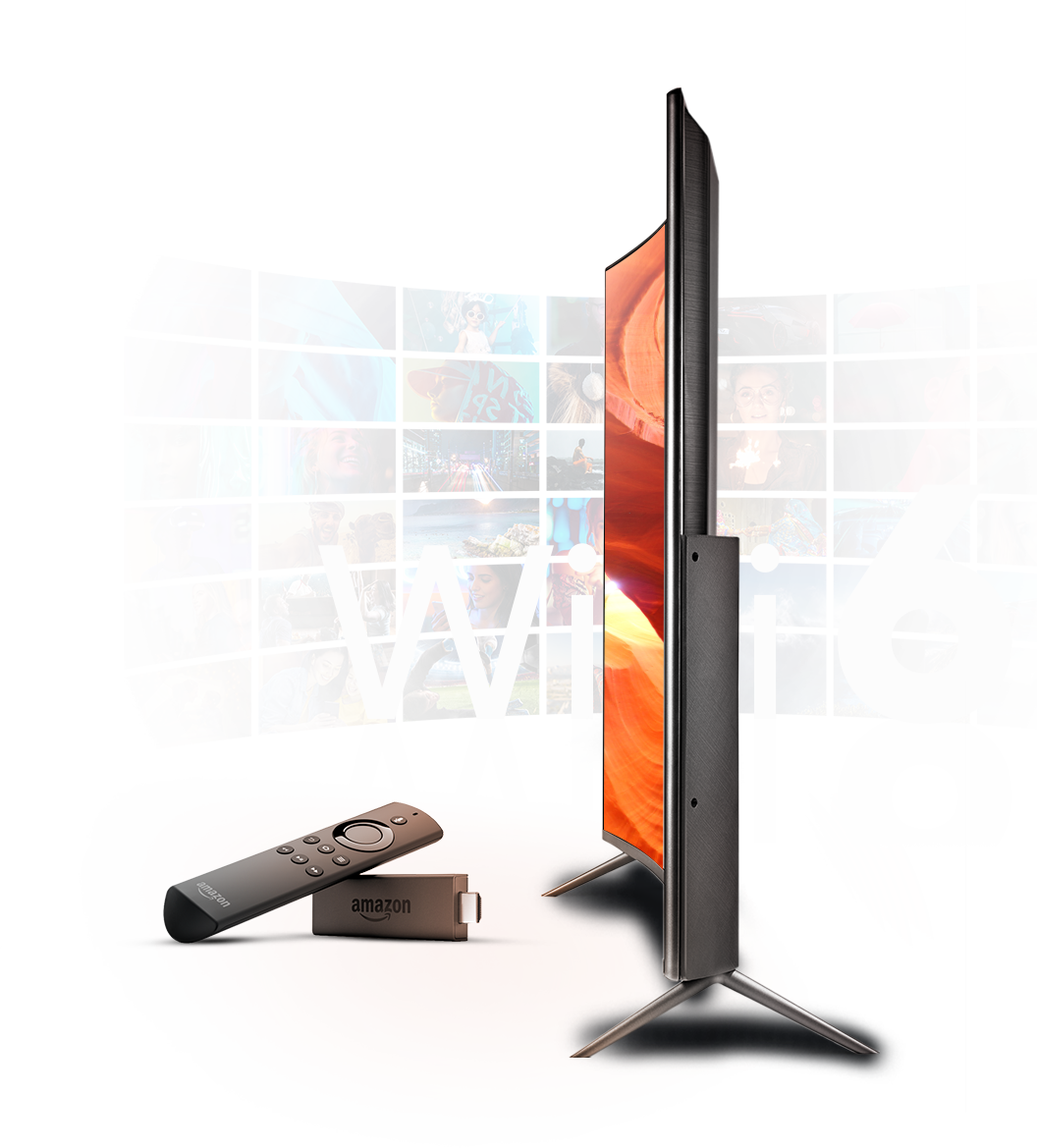 MediaTek Filogic Wi-Fi 6/6E
MediaTek is ushering in a new era of ultra-fast internet connectivity through Wi-Fi 6/6E that offers exceptional speeds, ultra-low latency and incredible power efficiency for a smoother streaming experience, even for 8K TVs.
Streaming Device Support
MediaTek is committed to delivering the ultimate streaming experience whether it's natively from the Android TV OS, or via accessories like the Roku Streaming Stick+ and Amazon Fire TV Stick 4K, so that the users can enjoy their preferred services with premium picture quality and advanced AI voice interfaces.

The Biggest Brands Choose MediaTek
to Power Everyday Life
Our chips and technology keep all your gadgets connected at home, at work and on the go.
Whether it's the TV you watch. The Filogic router in your home.
The Airoha earbuds you listen to. The Kompanio Chromebook on your lap.
The gaming controller in your hands. Or the voice assistant you ask...
It's likely powered by MediaTek.
LEARN MORE